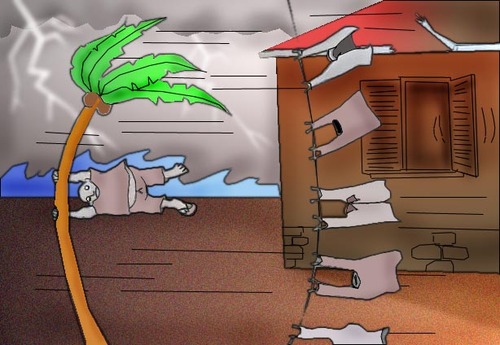 The children were frightened. The hurricane had been blowing outside for 2 hours and the strange noises had become scarier and scarier. Gretchen rocked little baby Frank in her arms. Gretchen was only 9 years old but she was trying to be brave so that Frank wouldn't become too worried.
The children listened as the wind whistled, shrieked and howled. They heard a smash as a tree fell through their bedroom window upstairs. Although they were safe in the cellar it was still quite scary imagining all of the damage and destruction outside. Gretchen hoped her parents were safe. Earlier, they had been driving back from the supermarket when the powerful hurricane started.
Gretchen knew they should be home soon.